Posted by C on 18th Jun 2016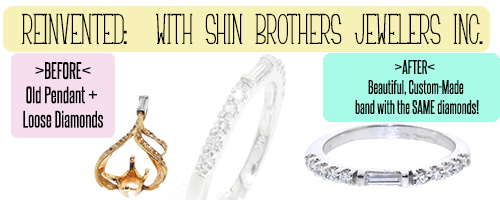 Do you have a broken piece of jewelry that still holds that beautiful stones that you absolutely adore? Broken jewelry is not the end all, be all for your collection. Fortunately with over 30 years of jewelry experience, we can mold, recreate, and design a beautiful new pedestal to showcase your favorite diamonds/stones.
A recent client came in to our with the remains of what was once a beautiful diamond heart pendant. Of course, over time, jewelry can be misplaced, damaged, then dropped. In her pendant, there was one diamond baguette left that was salvageable into a new piece. Our client brought her piece in, knowing that she wanted to repurpose her old diamond into something new. Here, I will show you the process of how Shin Brothers Jewelers Inc. can help you re-invent your old diamonds.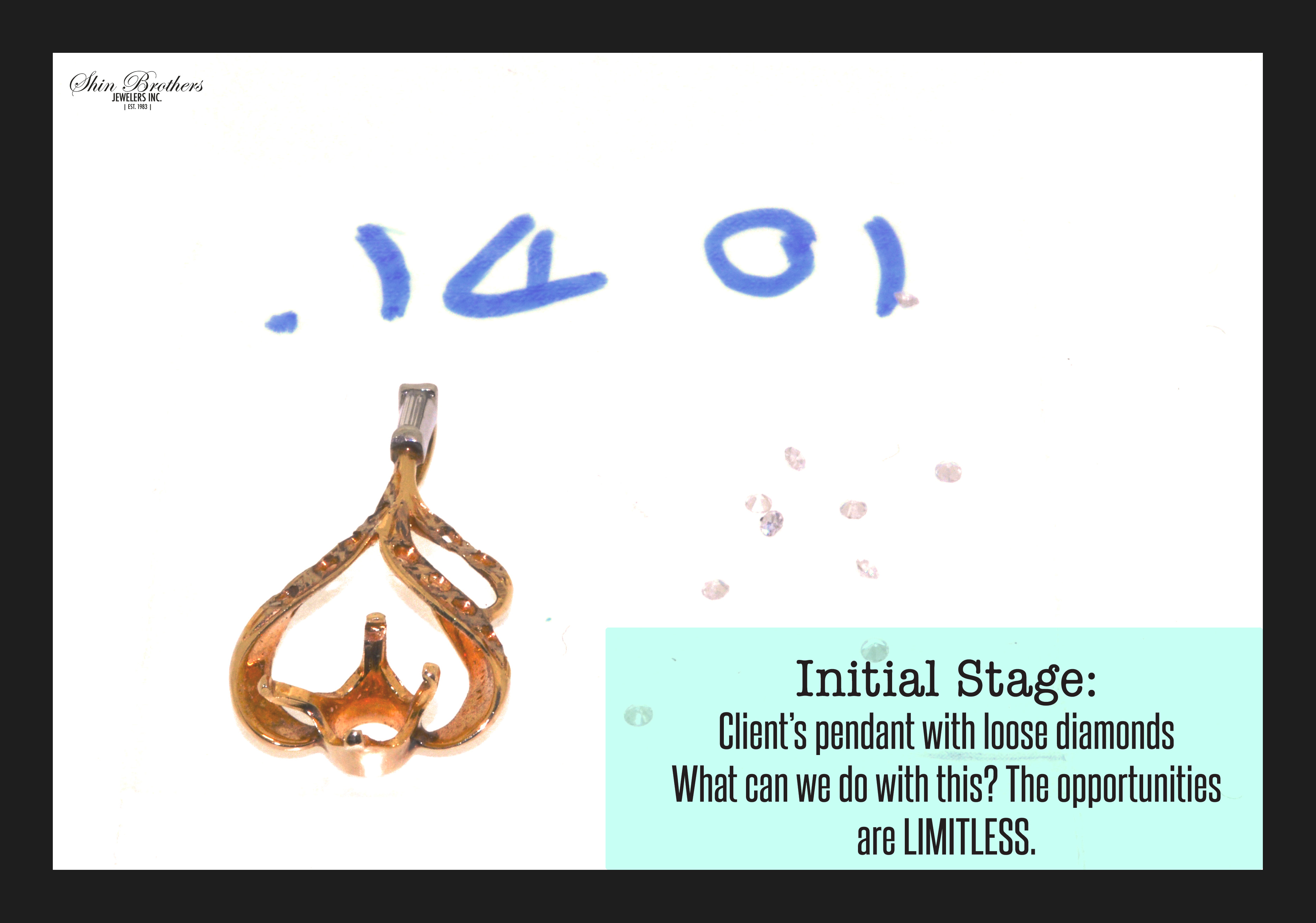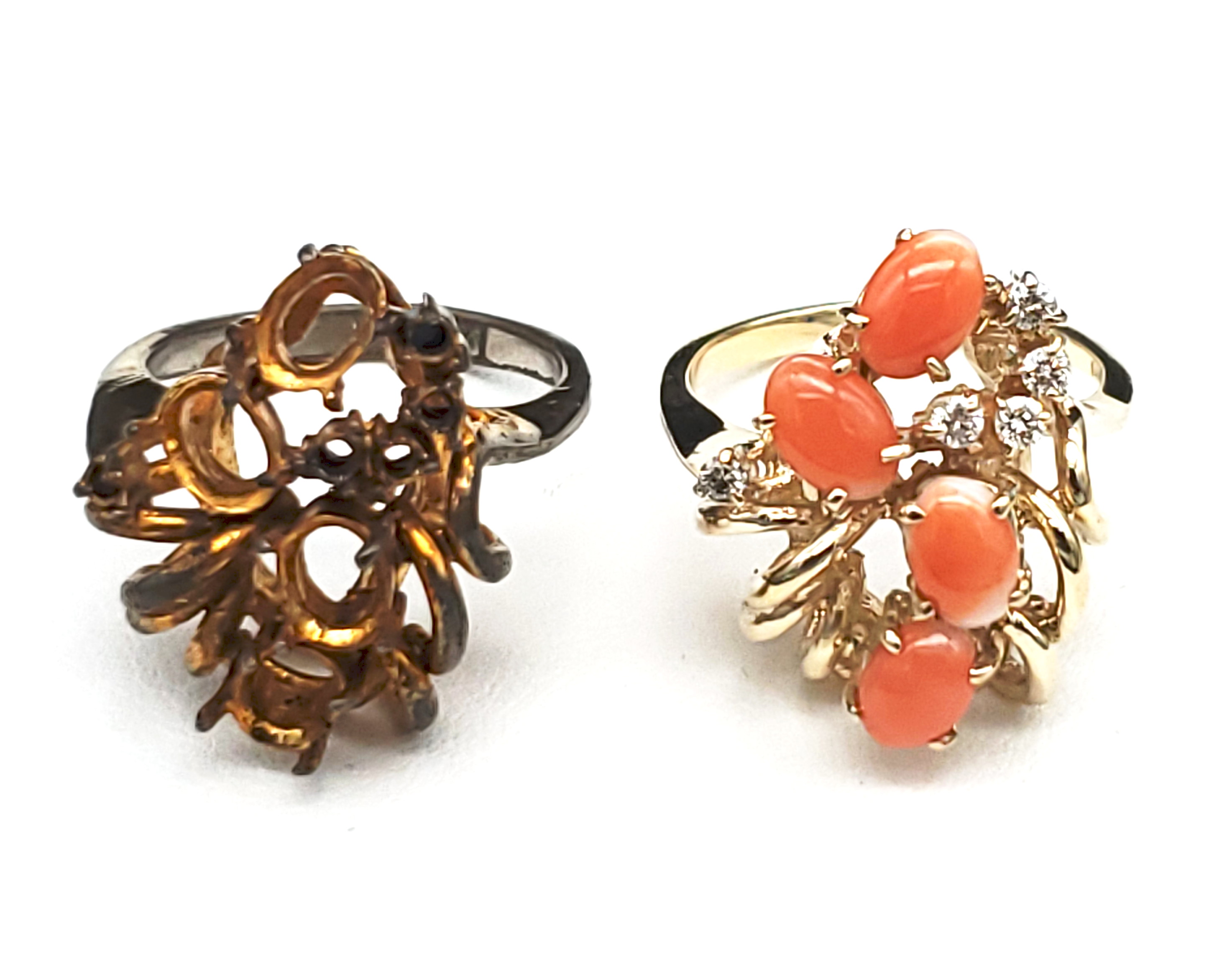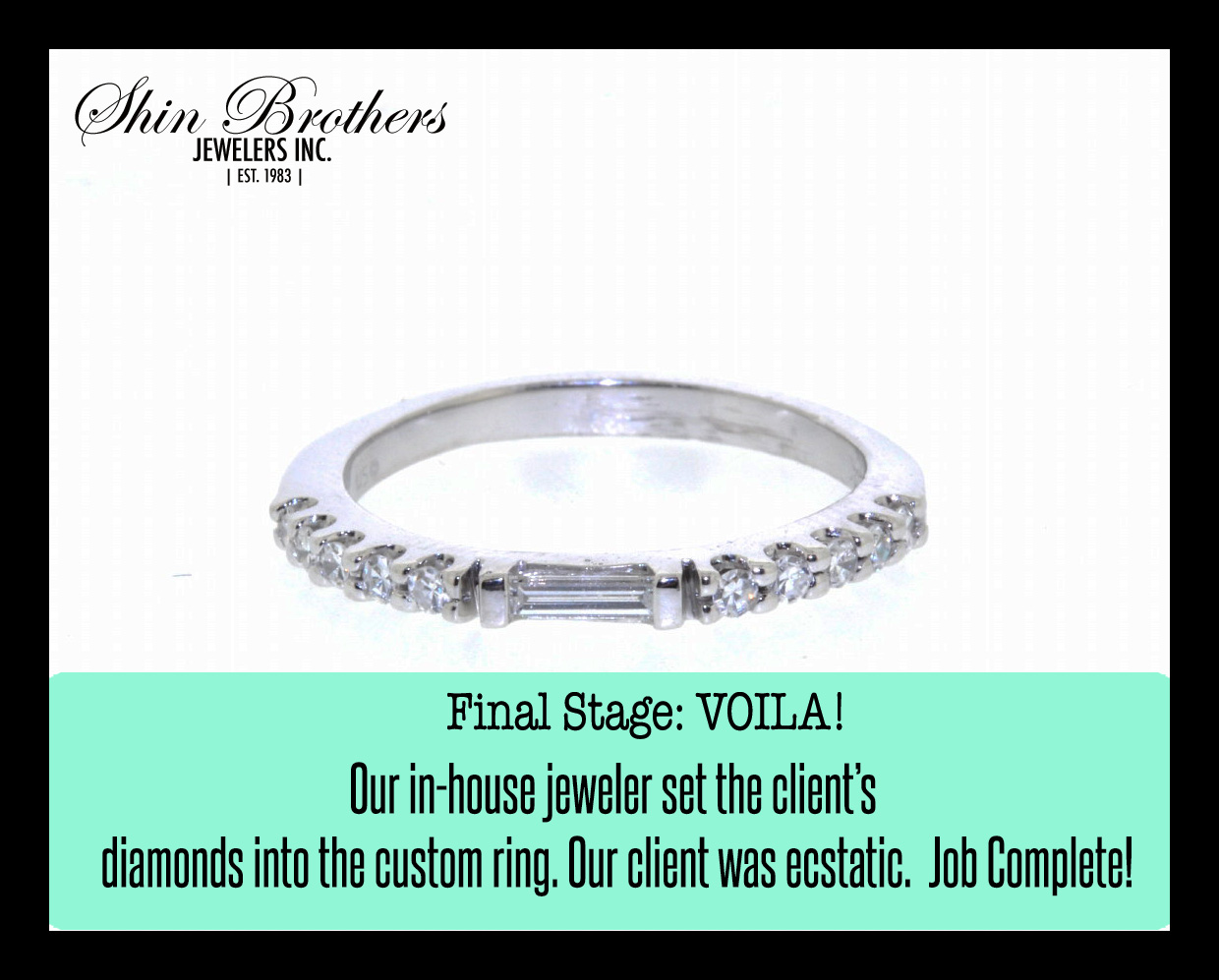 Stop by today or give us a call for a consultation to recreate your old jewelry. We are so happy to work with clients and create one-of-a-kind pieces.